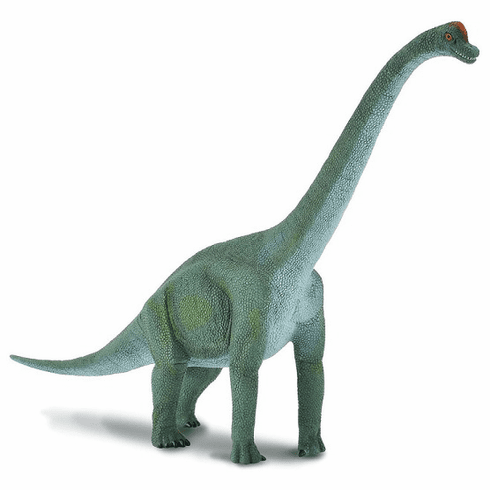 Brachiosaurus (CollectA)
CollectA - Brachiosaurus.
Brachiosaurus was unusual in having longer front legs than back legs. This, together with a long and powerful neck gave it an advantage of height when searching for food.
This CollectA Brachiosaurus measures approximately 7 inches tall.
Part of the Dinosaur Series by CollectA. Hand Painted.
Made of durable synthetic material.
Product Code: CA88121
CollectA 88121
by CollectA
Manufacturer Age Recommendation:
3+ Years

CollectA Dinosaurs - Brachiosaurus #88121