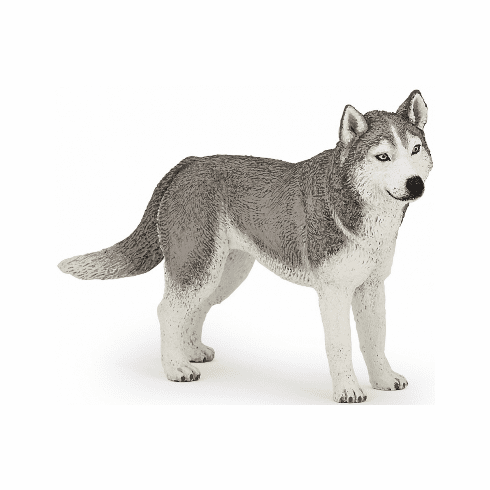 Siberian Husky (Papo)
Papo - Siberian Husky
Measures approximately 4"L x 2.5" T.
Siberian Huskies are an very active, energetic, and resilient breed whose ancestors came from the extremely cold and harsh environment of the Siberian Arctic. Siberian Huskies were bred by the Chukchi of Northeastern Asia to pull heavy loads long distances through difficult conditions. Part of the Farm Life Series by Papo. The art work and detail are beautiful on this hand painted figure. These animals take the imagination to the next level.
Approximately 1:20 scale.
Made of durable synthetic material. Hand Painted.
Product Code: 54035
by Papo
Manufacturer Age Recommendation:
3 + Years

Papo Dogs - Siberian Husky #54035