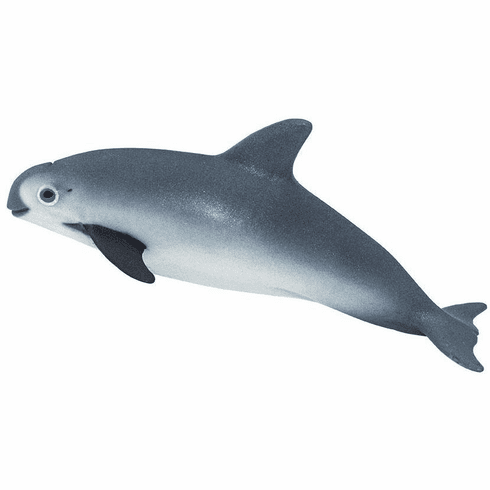 Safari Ltd. - Vaquita Porpoise
Safari Ltd. - Sea Life Collection - Vaquita Porpoise
The Vaquita is sadly one of the most endangered animals on the planet. This small cetacean is native only to the northwestern Gulf of California in Mexico, and its population is currently estimated at just 30 individuals. It faces extreme threat to its existence due to becoming tangled in illegal gillnets and changes to its limited habitat.
Approximate size in inches: 3.75 L x 1.2 W x 1.45 H.
Hand Painted.
Product Code: saf100101
Safari Ltd. 100101
by Safari Ltd.
Manufacturer Age Recommendation:
3+ Years

Safari Ltd. Sea Life Collection - Vaquita Porpoise #100101