Our Web Hosting provider continues to complete a major infrastructure upgrade.
We believe most issue have been resolved and you should not experience any issues in placing your order.
We appreciate your business and would like to thank you for bearing with us through these upgrades.
If you have any questions or concerns, please feel free to contact us.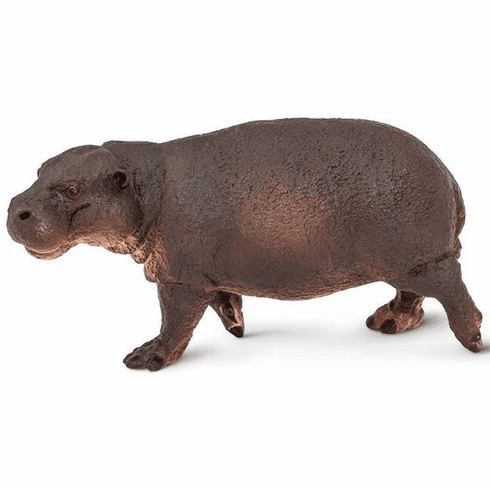 Safari Ltd. - Pygmy Hippo
Safari Ltd. - Wild Safari Collection - Pygmy Hippo
At first glance, the pygmy hippopotamus may look like the baby of its relative, the common hippopotamus. However, it is fully grown at about half the size and a quarter of the weight of its larger cousin. Its nostrils are also less prominent, because it spends much less time in an aquatic environment than the common hippo.
Approximate size in inches: 3.25 L x 1.1 W x 1.7 H.
Hand Painted.
Product Code: saf229229
Safari 229229
by Safari Ltd.
Manufacturer Age Recommendation:
3+ Years

Safari Ltd. Wild Safari Collection - Pygmy Hippo #229229