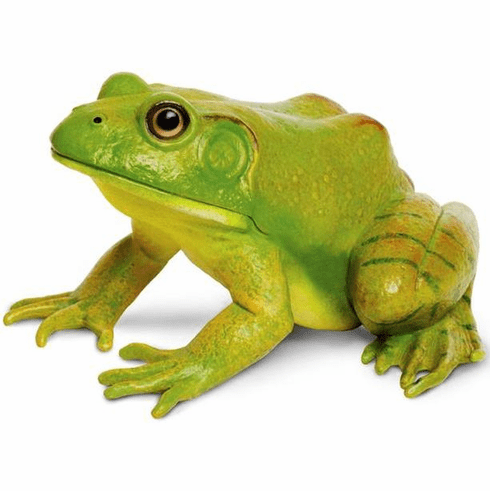 American Bullfrog (Safari Ltd.)
Safari Ltd. - Incredible Creatures - American Bullfrog
The amazingly detailed Incredible Creatures collection features scaled model figures of reptiles, fish, invertebrates, mammals and more. Some of them are even life-sized. With these larger-scaled animal figures, you can get up close and personal with life-like detail that is perfect for play.
The largest frog species native to the United States, the American bullfrog is arguably one of the most iconic types of frog. If you grew up in or ever visited an area that they frequently inhabit, chances are you have heard their famous, bellowing croak.
Approximate size in inches: 4.57 L x 5.24 W x 2.76 H.
Hand Painted.
Product Code: saf268729
Safari 268729
by Safari Ltd.
Manufacturer Age Recommendation:
3+ Years

Safari Ltd. American Bullfrog #268729 - Incredible Creatures