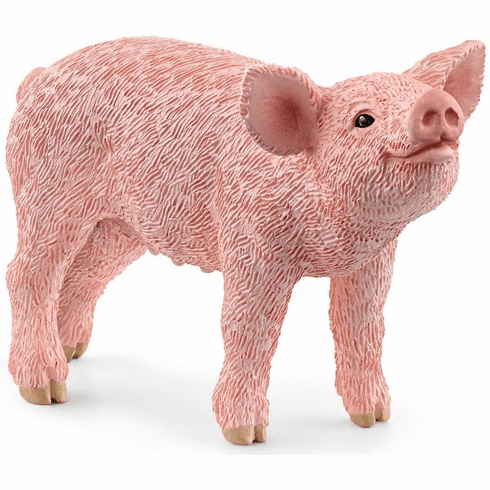 Piglet (Schleich)
Other little piggies go to market…this little piggy goes everywhere! Pint-sized and precious, this pink piglet figurine is 2.3" of farm friend fun…perfectly sized for lunchbox travels and sandbox stories with kids ages 3 and up.
Piglet measure approximately in inches:
2.32 x .87 x 1.3 inch (W x D x H).
Part of the Farm World Series by Schleich.
Made of durable synthetic material by Schleich. Hand Painted.
Product Code: SCH13934
Schleich 13934
by Schleich
Manufacturer Age Recommendation:
3+ Years

Schleich Farm World - Piglet #13934