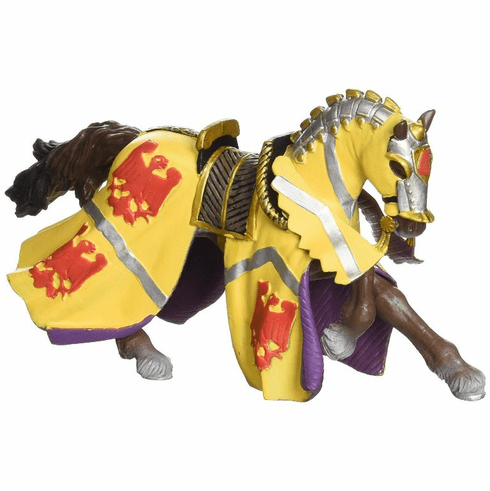 Papo - Horse of Godefroy at Tournament - Red
Retiring in 2020 - Get yours while supplies last.
Measures approximately 5.75 inches. Part of the Knight Series by Papo. The art work and detail are beautiful on this hand painted figure.
Figure NOT included. Horse only.
Compatible with the series of Knights by Papo and other popular Knights (e.g. Schleich) these Fantasy figures take the imagination to the next level.
Approximately 1:20 scale, ranging in size from about 3 inches (H) for the foot soldiers to 5.5 inches (L) for the horses.
Made of durable synthetic material. Hand Painted.
Product Code: 39764
by Papo
Manufacturer Age Recommendation:
3+ Years

Papo Knights - Horse of Godefroy Red #39764