Our Web Hosting provider continues to complete a major infrastructure upgrade.
We believe most issue have been resolved and you should not experience any issues in placing your order.
We appreciate your business and would like to thank you for bearing with us through these upgrades.
If you have any questions or concerns, please feel free to contact us.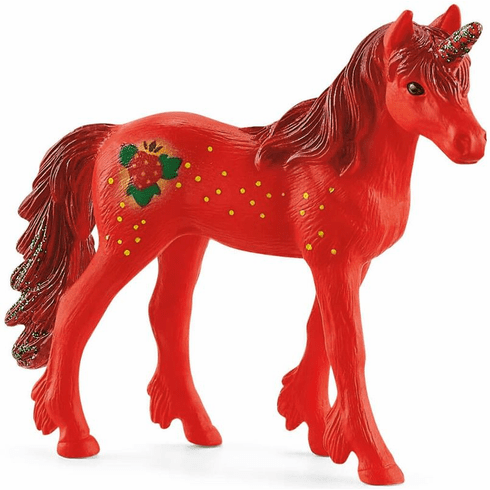 Schleich - Strawberry
Retired by Schleich - Get yours while supplies last.
Schleich Limited Edition - Strawberry.
Strawberry, the cute unicorn foal from Schleich® bayala®, is part of a herd of 12 little unicorns who live together in a hidden fruit garden in bayala. It has a beautiful strawberry marking!
Figure measure approximately in inches: 1 W x 3 L x 3 H.
Made of durable synthetic material by Schleich. Hand Painted.
Product Code: sch70705 Schleich 70705
by Schleich
Manufacturer Age Recommendation:
3+ Years

Schleich Bayala - Strawberry #70705